Developing Trust in Creative Teaching as a Pathway to Academic Success
Developing creativity in the early years has never been more important than now given that more than half of today's children will be in jobs that have yet to be invented. As parents and educators we often inadvertently suppress creativity instead of enhance it. Our workshop will provide you with the creative teaching strategies to awaken and develop creativity in your kids.
In this workshop we will explore the concept of trust as a foundation for creative teaching, particularly in:
Knowledge Transfer
Performance and Risk Management in the classroom
Innovation and Creativity
Collaboration and Cooperation
Reduction of Uncertainty
You will be given the tools to create a safe space of trust within the classroom to develop innovative, creative and collaborative practices that directly enhance children's achievements.
Click here to view the 2-day schedule
In this 2-day workshop
Participants will be subdivided into groups, developing the concept of trust in art, music, drama, print-making and photography.
As a participant, you will be encouraged to apply the knowledge acquired from one discipline to the other, making the connection between seemingly different domains. You will be developing your ability to make connections, stimulating your own creativity to devise your own set of creative activities.
Cross-disciplinary activities covered
Art, with a focus on Contemporary Art, Drama with a focus on Improv, Photography & Print-making with a focus on Composition, Music & Movement with a focus on Orff and Kindermusik.
Experts with Real Life Experience
We have invited expert practitioners in the arts and sciences with decades of real life experience to share their techniques and practices with you, so that you can gain the knowledge and be inspired to develop your own set of truly unique activities. And to make things even more interesting, we made sure these experts come from all corners of the Earth.
Confidence Building
We believe in learning through doing. This is why participants are eased from preparation to practice by providing them with hands-on skills in cross-disciplinary activities.
Through the final steps of doing, participants gain the experience, self-confidence, perseverance and proactive disposition they need to value the skills and techniques transmitted to them.
O p e n Communication
This workshop encourages participants to converse openly and honestly to identify ways in which they can improve through the execution of the proposed skills, safe in the knowledge that they will be facilitated by the speakers and supported by the participants.
The Interconnectivity of Trust
Each skill-sharing session – art, music, drama, nature and photography – will focus on attaining the knowledge, skills and techniques in a specific discipline and applying to one or more aspects of trust.
On the last day, participants will be encouraged to take a step back to see the bigger picture. In fact, participants will create a series of unique activities by applying the knowledge from one domain to the other, thus discovering the interconnectivity of trust and creative teaching. Participants will be adopting trust to collaborate in a purposeful way, which later you can deploy in the classroom setting. Together we will shift the focus from teaching to learning.
Fill the Frame Challenge
What does trust mean to you? Photographer Richard Kearns, one of our Expert speakers at the Workshop, interprets trust by having the confidence to get close-up to his subjects, even when he doesn't know them! Technically speaking, this is called "Filling the Frame" with just one element.
Here's our challenge for you: "Fill the Frame" by taking a close-up picture and filling the frame with a person you don't know!* And then post it on www.facebook.com/hooplaeducation Your pictures will kickstart the Workshop on June 13 + 14 in Jakarta. Best pictures get a prize. By the way, the challenge is open to everyone, even if you're not attending!
Download your Activity sheet here
Download your the Children's Activity sheet here
Previous Workshop:
Ismile - Jakarata, Indonesia. Saturday June 13 and Sunday June 14 2015, from 8a to 5p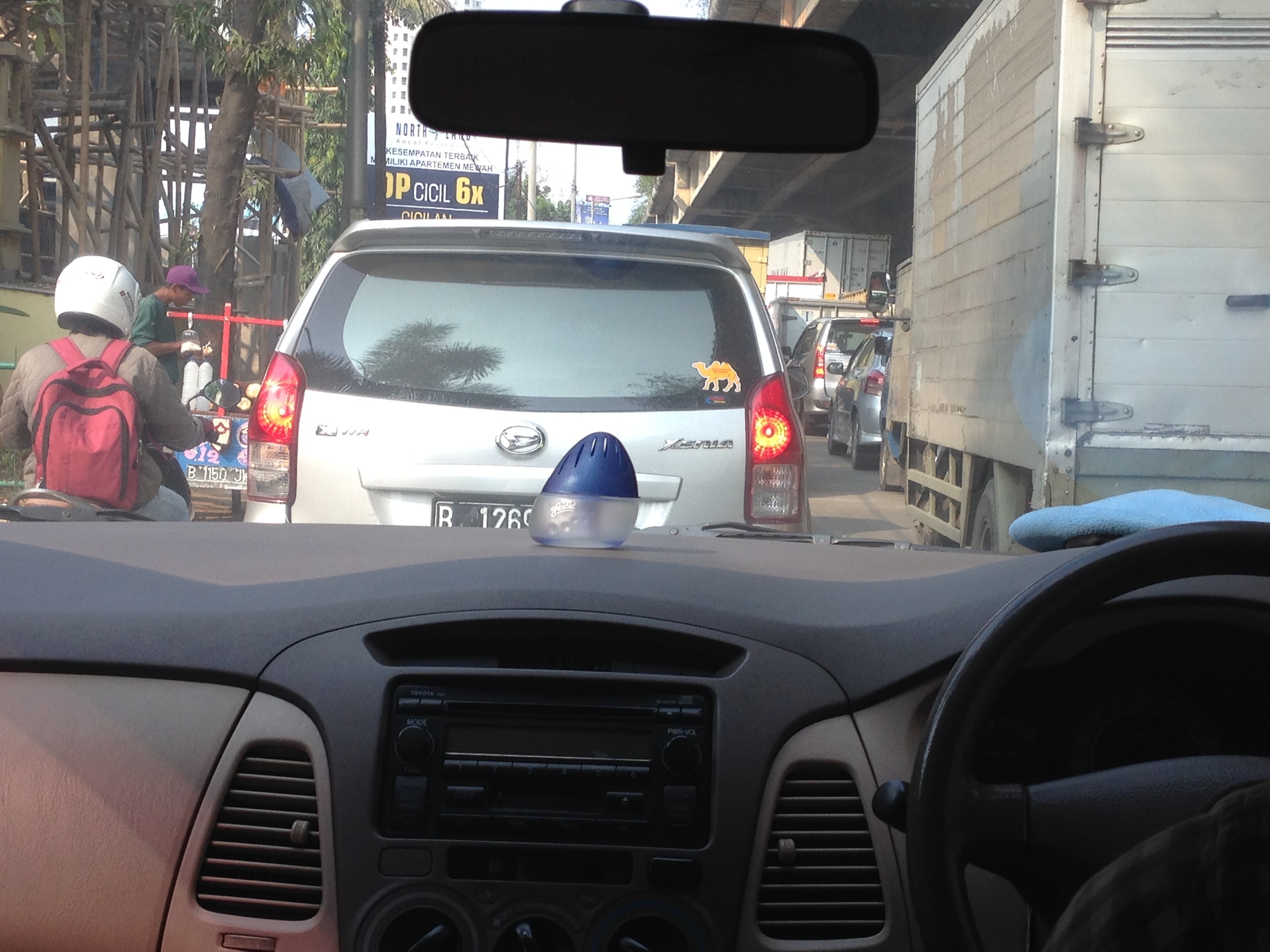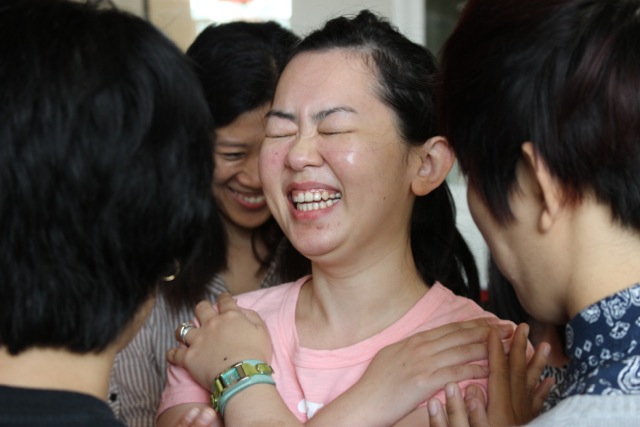 Our Guest Speakers
To enroll or find out more about our upcoming workshop, please complete the following form:
Paul Frank Wagner, Conceptual Artist
Paul Frank Wagner is a world-renowned conceptual artist raised in New York City and based out of Paris. His art is strongly influenced by the 1960's Minimalism movement and the use of rope as his main material aims to promote a revolutionary art.
In 2005, Paul was 1 of the 30 Artists featured in "30 Ways to make a Painting" - together with high profile artists such as Christo, Keith Sonnier, Allan Mc Collum and Nam June Paik to name a few, at the Carl Solway Gallery, Cincinatti, OH. USA. In 2009 his solo show was featured at Scope Miami for Grey Gallery/LHP Productions. In 2014 his "Exhale" Installation for the animals in the Forest won 1st prize on Artslant Magazine.
Today, Paul travels the world creating and performing his 3-Dimensional Rope Painting installations in the most unusual locations. Paul firmly believes that everyone is an artist.
Angelica Manca, Educational Expert and EFL Professional
As a global citizen who was born and raised in Europe (France, Switzerland, Italy and the U.K.) and 15 years work experience that spans the Americas, Europe and Asia, Angelica has dedicated the last 8 years of her professional career to the promotion of creativity in the early years, particularly in the realm of music and language development. She has spoken at multiple conferences in Europe and Asia on The Role of Play, Music and Movement in English Language Learning for Young Learners (Children's Museum Rome, 2009); The Impact of Play in Social-Emotional Development (Beijing International Early Childhood Conference, 2010); The Impact of Music on Foreign Language Acquisition (International Conference on Bilingualism, Hong Kong, 2012), to name a few.
During the past 8 years as International Director of Kindermusik International, she has combined her background in Psychology, experience in early childhood education and English language learning to create ABC English & Me, Kindermusik's first English language learning program for small children using music as a vehicle of learning. ABC English & Me teaches thousands of children English giving them the confidence and ability to communicate in a new language. She believes in the value of communication and combining skills to bring the highest learning experience.
Crisel Consunji, Performer and Actress
Crisel has been a performing artist and creative educator for over 15 years. She began her career as a musical theatre performer at the age of 10, working her way to a career with the Walt Disney Company.
Coinciding with her stage performances, she ventured into television and children's educational media, hosting various shows on youth formation and early childhood development. Her works, both onstage and off, have been recognized by several award-giving bodies, including the South East Asian Anak TV Awards, and the Philippine Aliw Awards. She is also a recipient of the Loyola Schools Awards for the Arts in Theatre Excellence.
Crisel is passionate about empowering people through the arts and worked with St. Paul College's Giftedness Instruction for Talent Development Program, developing a curriculum for Drama in the Early Years. She believes in the power of the arts to inspire people!
Richard Kearns, Artist, Photographer and Print-Maker
Richard Kearns is an independent artist whose work encompasses photographic, printed and digital media. His conceptual approach often incorporates issues of social anthropology. In this capacity Richard has worked on several projects calling on his seasoned experience as a documentary photographer recording transitional societies.
In 2009 Richard moved from professional photography practice to teaching photography, enabling time for a Masters in Printmaking. In turn this opened the route back to his original vocation of a practicing artist.
Richard has worked on many varied projects and collaborations which include constructing giant Zoetropes on the River Thames (London, UK), building traditional mud and brick furnaces and kilns for traditional Dhokra lost wax casting (Baroda, India). He has exhibited internationally, including in Egypt, India, Singapore, and UK.
Jed Goh, Music Specialist and Director
In his 13 years of Music teaching experience, Jed has taught in both International and public schools. He has a BA with Dip Ed, majoring in Music (Piano/Voice/Clarinet). He also continues to upgrade his musicianship and pedagogical skills by completing numerous levels of certification (Early childhood, Primary and Secondary) in both Orff and Kodaly pedagogy courses. After attending the Orff Schulwerk Summer Course in Salzburg, Austria, he went on to attained Level 2 Orff Schulwerk Course in Australia. Last year, Jed attained Kodaly Level 1 (Secondary teaching) Course. His desire to share the love of Music also led him to become a Kindermusik educator in 2008 and founded his own company, Kindermusik with Jedize, in 2012. He is also currently appointed by Kindermusik International as Representative for Kindermusik's ABC Music & Me. Recently, he was certified as Mentor Kindermusik Educator, allowing him to conduct face-to-face training for Kindermusik.
In Collaboration with:
Ismile Kindergarten Is a quality international preschool with nurturing environment and a balanced, eclectic curriculum that develops creativity, critical thinking and character.